1. Japan insists on a change of semester in September due to the prolonged closure of COVID-19 schools.

In the wake of the prolonged closure of schools in the wake of the spread of new coronavirus infections in Japan, calls are rapidly spreading to switch to the "September semester system."
Japan, which adopts the "April Semester System," in which a new school year begins in early April, has yet to temporarily close most schools since Prime Minister Shinzo Abe's request for simultaneous closure across the country in February.
Due to the spread of Corona 19 in Japan, it is unclear when the school will be able to open.

As a result, there are growing calls from local governments and opposition parties to permanently change the timing of admission and school opening to September, just like the United States, Europe and China, which are adopting the September semester system.
According to Kyodo News Agency and NHK on the 28th, Hirofumi Yoshimura, governor of Osaka Prefecture, called for changing the admission and opening period from April to September nationwide, citing the prolonged closure of schools the previous day.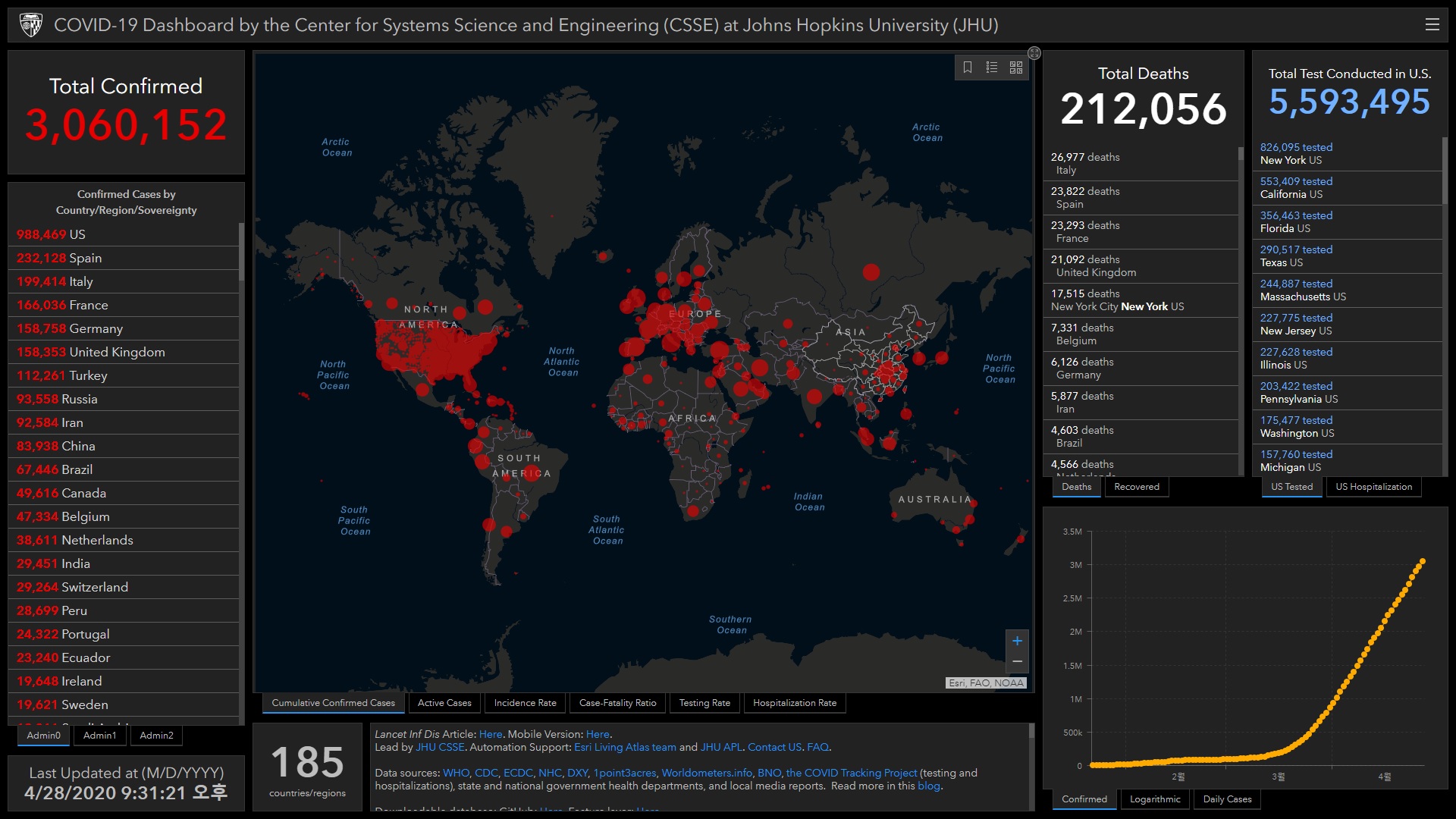 2. British Weekly Deaths: The largest since 1993.40% is due to COVID-19.

Britain's weekly death toll was the highest since statistics were compiled due to the spread of the new coronavirus infection (COVID-19).
Britain's National Statistical Office (ONS) announced on the 28th (local time) that the death toll in England and Wales totaled 22,351 in the week ending the 17th.
It is an increase of 3,835 from the previous week, the largest since 1993, when the weekly death toll began to be tallied.

It is nearly double the average of 11,854 people per week over the past five years. COVID-19 was listed in the death certificate of 8,758 (39.2%), or 4 out of 10 weekly deaths.
In London, 55.5 percent, or more than half of all deaths, were killed because of COVID-19.