1. Japan's COVID-19 Accumulated Deaths Over 500
More than 500 people died of the new coronavirus infection in Japan.
Japan's public broadcaster NHK reported on the 2nd that nine patients with COVID-19 died, bringing the cumulative death toll to 506 as of 6 p.m.
As a result, the death toll of Japan's COVID-19 will be more than double that of South Korea (250 as of midnight Tuesday).

Japan's death statistics include 13 people aboard the cruise ship "Diamond Princess," whose mass infection was confirmed after entering Yokohama in early February.
On the same day, 227 new infections (as of 6 p.m.) were announced across the country, including 160 in Tokyo, 33 in Hokkaido and 19 in Kanagawa Prefecture, raising the cumulative number of confirmed cases to 15,510 including 712 on cruise ships.
The Japanese government plans to extend the period of the Korona 19 emergency by about a month until the 6th.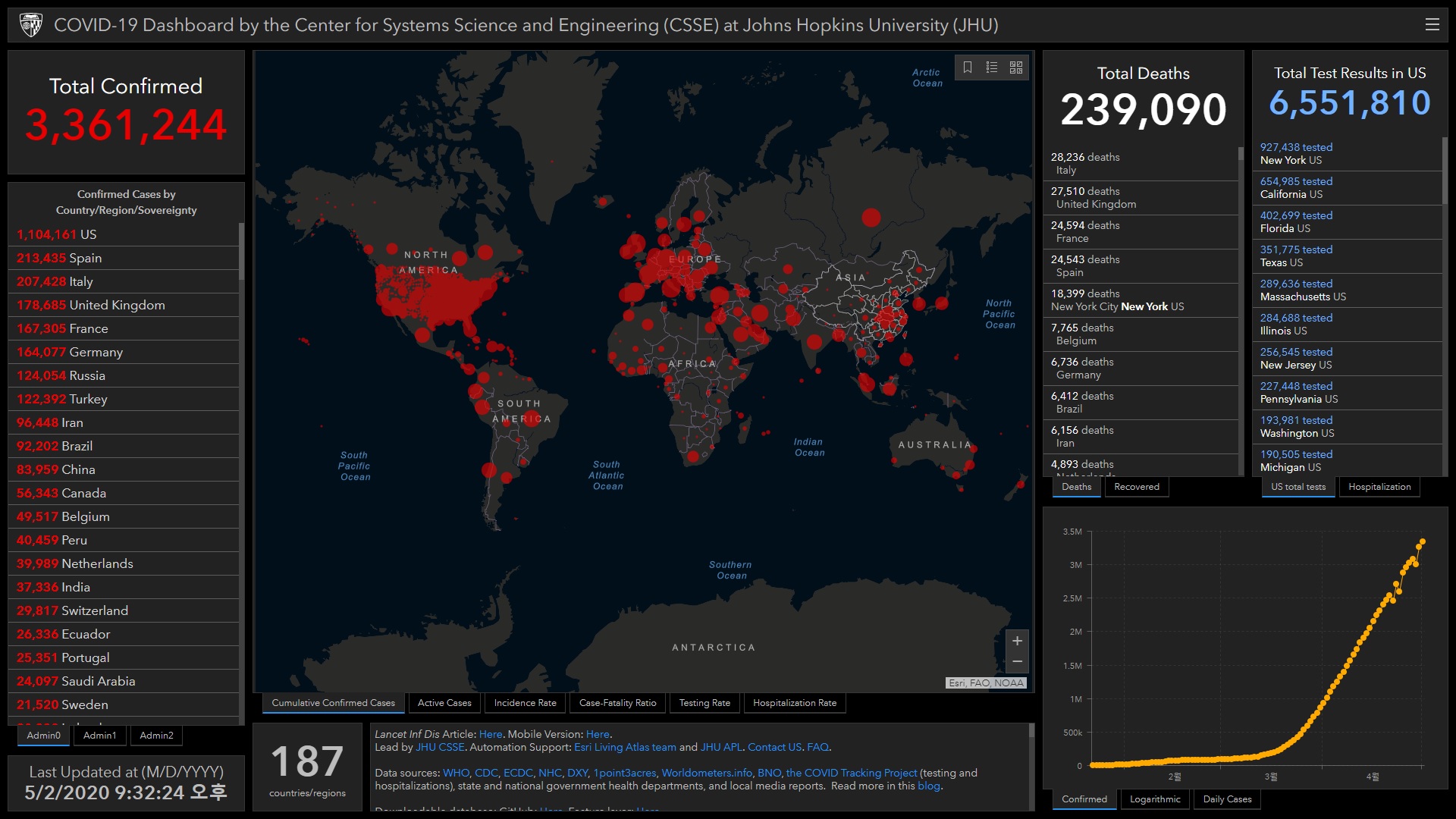 2. "Shaking New York"...98 deaths in one nursing home, COVID-19.

Nearly 100 inmates were killed at an elderly nursing home in New York, where a new strain of coronavirus (COVID-19) has been rampant.
According to an Associated Press report on the 1st (local time in the eastern U.S.), 98 people have died of COVID-19 so far at the Izabella Senior Center in Manhattan.
Forty-six people were confirmed dead and 52 were believed to have died of COVID-19.
However, official statistics from New York City authorities showed that only 13 people died in COVID-19 at Izzabella Nursing Home as of Thursday.
The tragedy of Izabella nursing home was known to the outside world by local media reports.
New York Mayor Bill de Blazio said he was "really horrified" by the news of a pile of deaths at Izebella's nursing home, adding, "I can't imagine losing so many people in one place."
Izabella Nursing Home is a 705-strong nursing home for senior citizens.