1. Xi Jinping "Continues COVID-19 Reverse Penetration Pressure - Still Risk of Rebound"
Chinese President Xi Jinping called for tougher quarantine measures, saying the influx of new coronavirus infections (COVID-19) into foreign countries continues and the risk of a rebound in the mainland remains.
According to the People's Daily on Wednesday, President Xi Jinping was briefed on his work during his inspection of Shanxi Province the previous day, saying, "There is a constant increase in pressure from overseas reverse inflow," adding, "There is still a risk of a rebound in infectious diseases at home."
President Xi Jinping said, "We need to tighten the screws of quarantine, prevent reverse inflow of foreign troops and a rebound in domestic proliferation taxes, and complete a system to prevent regularization," stressing, "We should firmly prevent new ignition points and never give up our efforts so far."
In addition to the prevention of COVID-19, he also stressed the need to revive the strength of the manufacturing industry by solving difficulties in resuming production by companies and to revive the real economy by optimizing the industrial structure.
President Xi said, "We need to innovate into new infrastructure, new technologies, new materials, new equipment, new products and new industries, and push for qualitative growth vigorously by breaking through difficulties with private economies and expanding domestic demand."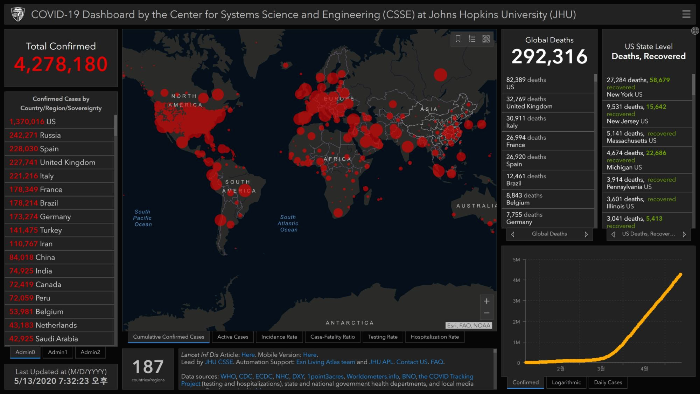 2. Confronting supply and demand disruptions in Italy with controlled mask prices - causing inconvenience to citizens
The Italian government, which introduced a price ceiling to prevent soaring mask prices, is in trouble with the shortage of masks.
The Italian government issued an executive order late last month to limit the supply price of dental masks to 50 cents (about 664 won) per unit. Consumer prices, including value-added taxes, are 61 cents (809 won).
It was a measure to stabilize prices in preparation for increased demand for masks before easing the phased blockade that began on the 4th of this month (local time.
Since then, however, it has become more difficult to purchase masks from pharmacies in the market. Many pharmacies put up notices that masks were temporarily sold out.
In addition to some hoarding, this is analyzed to have happened due to the combination of some pharmacies' refusal to sell and supply shortages.
They say that 50-cent masks, which were limited to government prices, have been sold out long ago, and that the amount of supplies already in stock has been tied to warehouses, resulting in shortages.